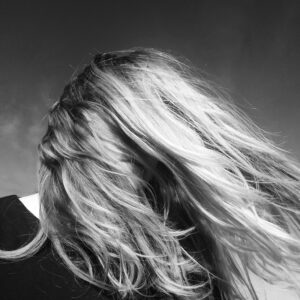 I was born with a phobia of blank pages. That persisted, but i discovered photography – now the images filled themselfes.
I graduate from a vocational college for photo and media technology focusing on architectural photography.
For some years i earned money straighten lines in digital architectural images as an photo editor, but the analog materials
form the constant element of my creative work. So i began studying photography at the Folkwang University of the Arts in Essen in 2018 to intensify my art.
2023 [ Experiment [group] Offenes Atelier Claus Stolz, Mannheim
2023 [ Pulsar [group] BEISTE_Satellite, Photoszene Festival, Köln
2023 [ Materialfehler [group] XOFF Kollektiv, Magdeburg
2023 [ Beyond the Photographic [group] Chaussee36 Photo F., Berlin
2022 [ Rotlicht Festival Main Exhibition [group] Semperdepot, Vienna
2022 | the artist exhibition [group] Projekteria, Barcelona (Spain)
2021 | analog total [group] Grassi Museum, Leipzig
2020 | polagramme [solo] City of Gold, Essen
2020 | alternative photography [group] Hebelhalle Sousol, Heidelberg
2020 | botanik/botanical [solo] Botanical Garden KIT, Karlsruhe
Since 2018 | photography student at Folkwang university of arts, Essen
2018 | projekt "BILD____reise" (9 week photographic travel)
2016-2018 | photoassistent/-editor at Atelier Altenkirch (architecture)
2017 | media art guest student at HfG Karlsruhe
2014-2015 | culture and mediaeducation student at HS Merseburg
2014 | journeyman's examination as a photographer
2012-2013 | photoassistent/-editor at Atelier Altenkirch (architecture)
2010-2012 | vocational college for photo and media technology
1992 | born in the Black Forest, Germany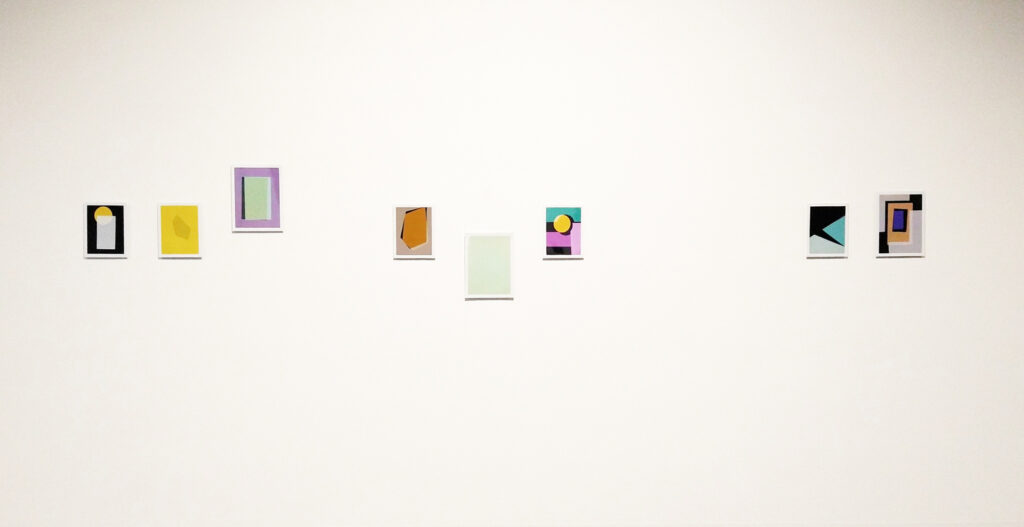 Polagrams (2020-2022)
In 2020, i start the series "Polagrams (Polagramme)" wich combines the discontinued instant
Peel-Apart-Film (Fuji FP100c) with the cameraless technique of photograms. The polagrams
show abstract geometric shapes in various colors, created in the darkroom using
enlargers, colored light, and stencils. The controlled randomnes of the "blind" technique
playes an important role for my images and does not allow for their reconstruction.
Size of each work: 8,5 x 10,8 or 10,2 x 12,7
Number of works: about 200
Artist Statement
Photography has accompanied me for a long time now, also on a professional level as a
commercial photographer and editor. The initial fascination with beautiful pictures has
since turned into an intensive artistic preoccupation with the material and the world of
(analogue) photography.
For some years now, I have been working mainly with Fuji's Peel-Apart-Film and playfully
enter into dialogue with different photographic material and cameras.
My drive rarely comes from the supposed reality, but I develop my ideas and concepts
from the material/cameras available to me.
Therefore, I am always on the lookout for new inspirations to develop new works from
them.